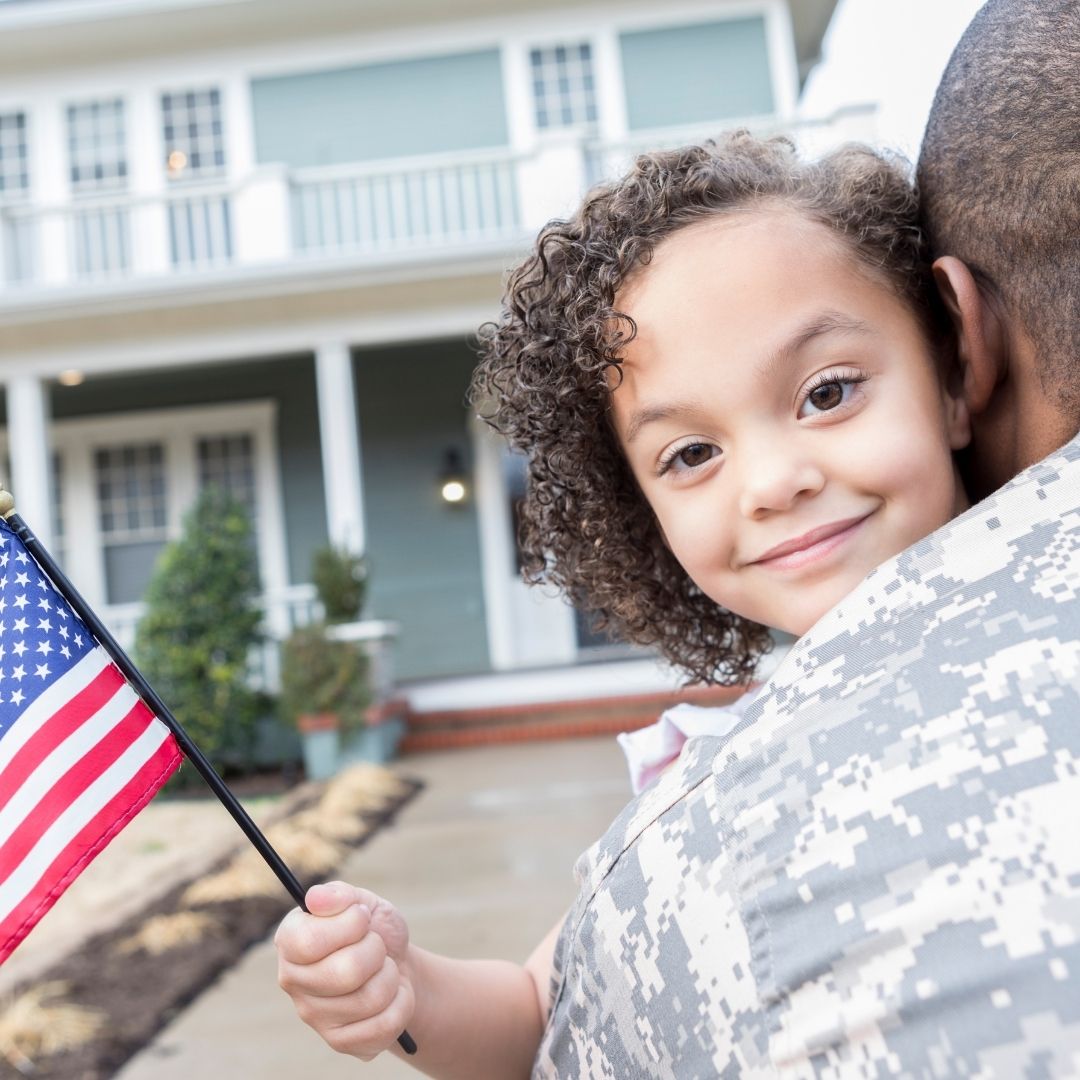 U.S. Veterans have access to exclusive home loan options with a variety of perks including $0 down payment, no PMI, and no prepayment penalties just to name a few. One VA home loan perk that is particularly useful in today's hot housing market is the unique appraisal process. For details on what an appraisal is and what to expect, check out our appraisals explained blog.
VA appraisals offer 2 opportunities no other home loan program provides: Tidewater and ROV. These lesser known options are particularly helpful in a seller's market. When housing prices are escalating at a dizzying rate, appraisals don't always match sales prices. We explored options available for buyers in our home appraisals under asking blog but there are two additional options only available for VA loans.
Tidewater
If an appraiser is having difficulty rationalizing a home's sale price, they can invoke tidewater. In this scenario, they reach out to the listing agent and the buying agent to request 3 comparables from each. The agents have 48 hours to compile and submit their comps. The appraiser reviews them and decides if this information alters their valuation of the property. Since real estate agents have their finger on the pulse of the housing market and real-time knowledge of home sales prices, this is an excellent opportunity for the agents to provide evidence to support the sale price of the home before the appraiser renders a final decision.
ROV (Reconsideration of Value)
So, the appraiser enacted tidewater, the agents provided comps and the appraisal still comes out under sales price. For a VA loan, you still have one more tool in your arsenal: Reconsideration of Value. The buyer, seller, and agents now have the opportunity to review the appraiser's report and look for inaccuracies or omissions that could impact the home's valuation. Perhaps a half bath was not included in the report. Maybe one of the comps used doesn't properly match with the property being appraised. While the appraiser may not ultimately alter their valuation after reviewing the ROV, it is an excellent VA-loan exclusive opportunity to add clarity and evidence to support the sales price. Here are a few things to remember when submitting a ROV:
Do not provide sales that are already included in the report.
Do not use a price-per-square-foot methodology as this is not an approved valuation method.
Do not use active or pending listings or sales that have closed after the effective date of the appraisal.
Avoid sales that are significantly larger or smaller than the subject property.
Avoid using dissimilar sales (i.e., location, condition, utility, etc.)
Avoid using sales that are less proximate than those included in the report.
For more information on VA home loans, please contact us today!