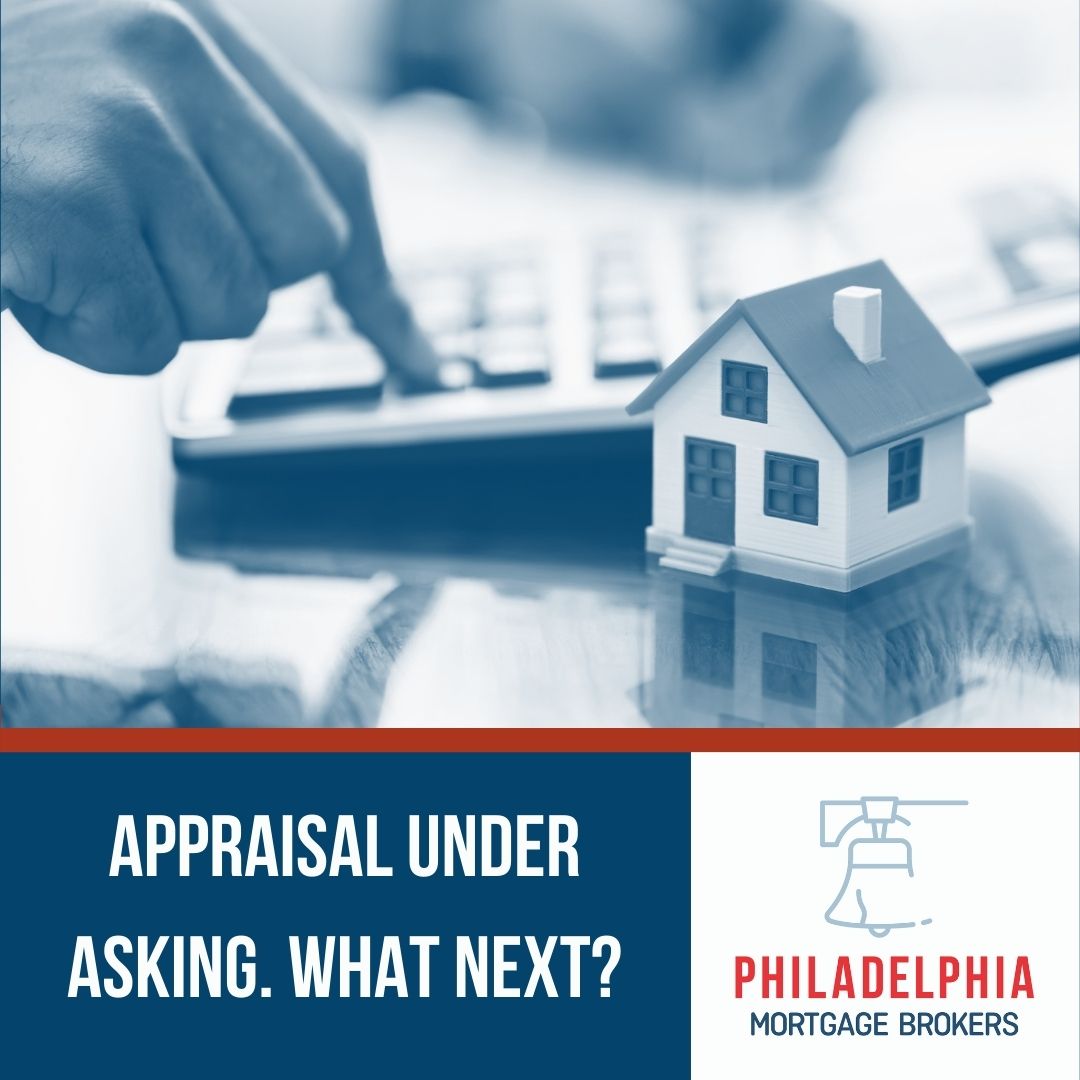 Home Appraisal Under Asking
Home Appraisal Under Asking Price
With low interest rates and low home inventory come higher home prices but what happens when a home is appraised lower than asking price and why does the appraised value matter?
What is an appraisal?
Lenders use appraisals to assess the fair market value of a home and affirm it is worth its purchase price This ensures it can be sold to cover losses in the event of a default on the mortgage. It also assures the buyer that they aren't paying more than they should. Appraisals are performed by inspecting the property and comparing it to similar ones in the area.
Factors include:
Number of bedrooms and bathrooms
Materials used for walls, floors, and windows
Location
Amenities and upgrades
General condition of the home (foundation, roof, etc.)
Age of home
Square footage
Depending on the type of loan, safety features might also be included.
Home Appraisal and LTV
The appraised value of a home is the "V" in LTV (loan-to-value). LTV is the ratio of the size of your loan to the value of your home. For example, if you were to take out $180,000 for the purchase of a $200,000 home, your LTV would be 180,000 divided by 200,000 or 90%. This value impacts both what type of loan you are eligible for (conventional, FHA, etc.) and what rates the lender will offer. In general, the higher the LTV, the more difficult the approval process will be.
So, if you get preapproved for a home, have your offer accepted, and then discover the appraised value is less than your offer, your LTV will increase, potentially changing the terms of the loan. Let's look back at that $200,000 home. If you were approved to borrow $180,000 for a $200,000 home and then the appraisal comes in at $190,000, your LTV will increase to 94.7%. So, what are your options to avoid higher interest rates or worse, not being approved at all? There are four options.
When a home is appraised under asking price
Ask the seller to drop the price to the appraised value.
Pay a higher down payment to adjust the LTV. In the above scenario, you would need to come up with the $10,000 difference in value.
Compromise with the seller in a hybrid of #1 and #2 so they drop the price a little and you increase your down payment a little.
Request an appraisal rebuttal or second opinion.
Generally, buyers have a specific budget and don't have the additional funds to cover an increase in down payment. Appraisal rebuttals and second opinions take additional time to accomplish and don't guarantee a different outcome from the original appraisal. In a seller's market, a quick process is key. The most reliable course of action is to negotiate between buyer and seller. A seller who is unwilling to drop their price will have to relist their home and go through the whole process all over again.
 Prepare With A CMA
An appraisal process can be stressful but you can mitigate your worries by doing your homework. Work with reliable realtors and mortgage brokers who can provide a well-researched comparative market analysis (CMA). While a CMA is not an official appraisal, it is an educated review of the property and surrounding area that will give you a general idea of it's value. We highly recommend getting a reliable CMA before putting in your offer or pricing your home. While it might not be the exact number the appraiser determines, it is likely to be close.