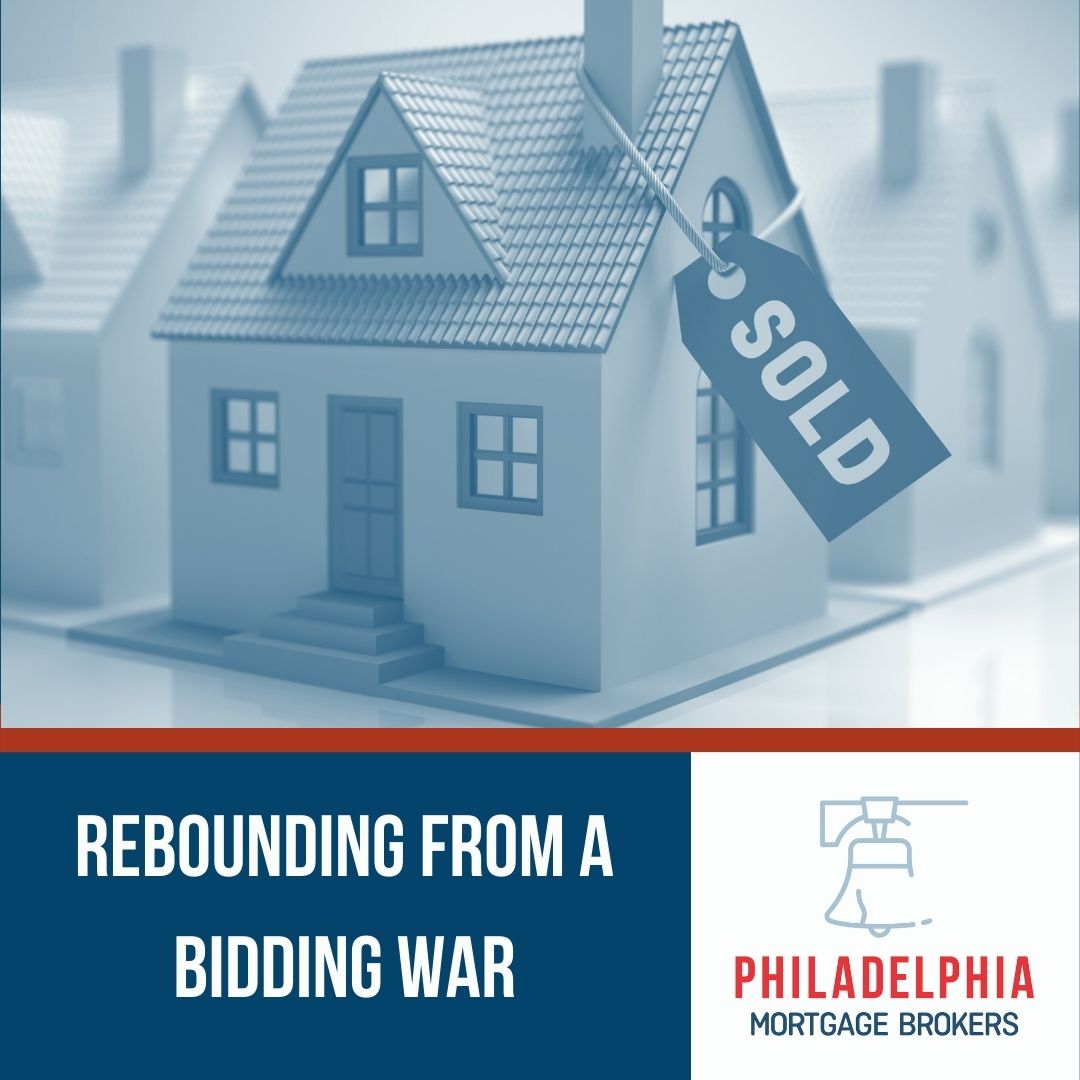 Rebounding from a Bidding War
Rebounding from a Bidding War
You found that perfect house, got preapproved for a mortgage, and put in an offer. You anxiously waited for the seller's response only to be declined. Yes, it is disappointing. It is okay to feel frustrated. You put a lot of time and planning into your house hunt. You likely already starting planning how you would decorate your dream home. It's natural. It's human. But don't let it discourage you. Take a minute to process your loss, dust yourself off, and learn from the experience.
What happened?
What was the roadblock? Did you wait too long to put in your offer? Was there a higher bid out of your price range? Did someone else offer cash? When housing inventory is tight and demand is high, these are all possible. Let's look at how to get ahead if it next time.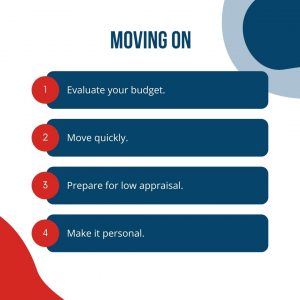 Moving on
Evaluate your budget and how it aligns with your priorities. If a bidding war is likely, you might need to look at compromising to be competitive. Maybe you don't need that extra bathroom. Maybe you could live a few miles out of the center of the city. Perhaps you can achieve the upgrades you'd like over a few years instead of going for a fully renovated property. With a lower asking price, you have wiggle room to increase your offer in a competitive market.
Move quickly. Sure, put that offer in as soon as you get those warm, fuzzy feelings from the house but also be ready to move quickly with the next steps. See how fast your lender can get an appraiser out. If you can get an appraisal within 48 hours, you'll have an edge on other buyers. Don't stop there. If you do get your offer accepted, be sure to get your home inspection as quickly as possible, too.
Be prepared for a lower appraisal value. When bidding over asking, the appraisal might not meet your offer price. That doesn't mean you can't purchase the home for that price but it does mean you might need to update the terms of your loan or pay more out of pocket. For more information, check out our Home Appraisal Under Asking
Make it personal. Buying a home is a big deal and it means a lot to you. Why not show how passionate you are with a personal letter to the sellers? Show them how amazing you are and how you would care for the home. Tug at their heartstrings by describing tossing a frisbee with the dog or playing catch with the kids in the yard. Gush over the vegetables you would grow in the garden. Stand out by showing your personality and you'll be amazed by how effective it can be.
Say farewell to the one that got away. Make a plan to get the next one. Get back out there.