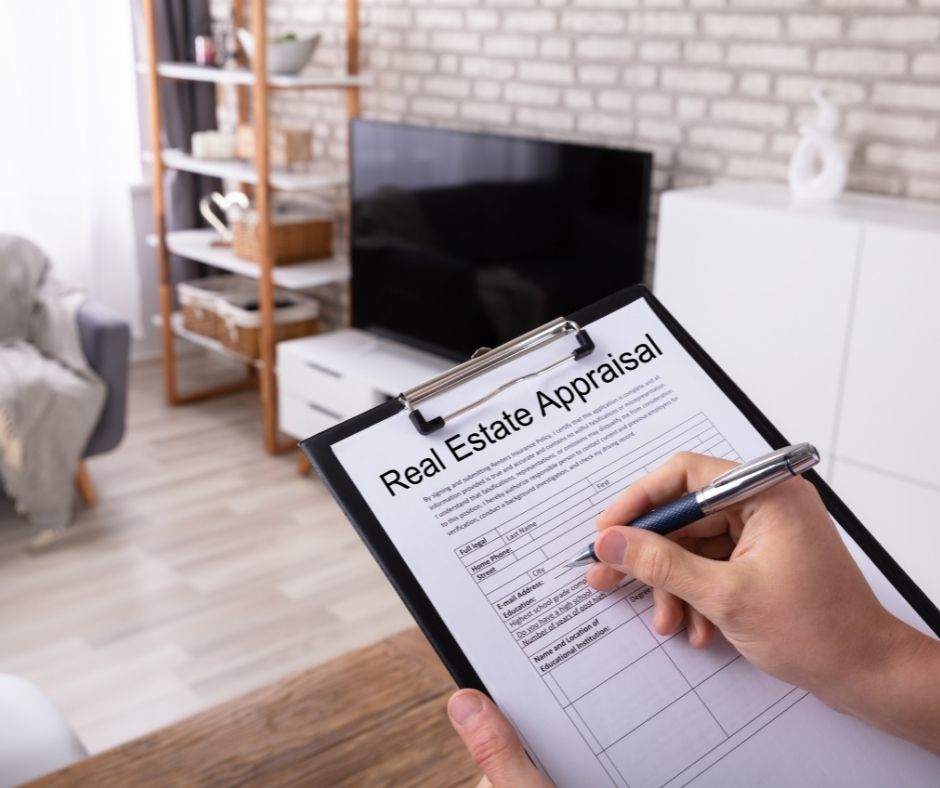 New VA Appraisal Fees and Timeliness Guidelines
Busy Market Causes Appraisal Cost and Timing Increases
In response to the increase in home purchases and the subsequent need for home appraisals, appraisers are in high demand this year. While the appraisal environment may calm down in the future, the cost and waiting time for appraisals is increasing. In response, VA has updated their appraisal fees and timeline. These changes might not be permanent. Effective December 1st, 2021, the following fees will be implemented for VA loans. Note: Timeliness starts the first business day after assignment date.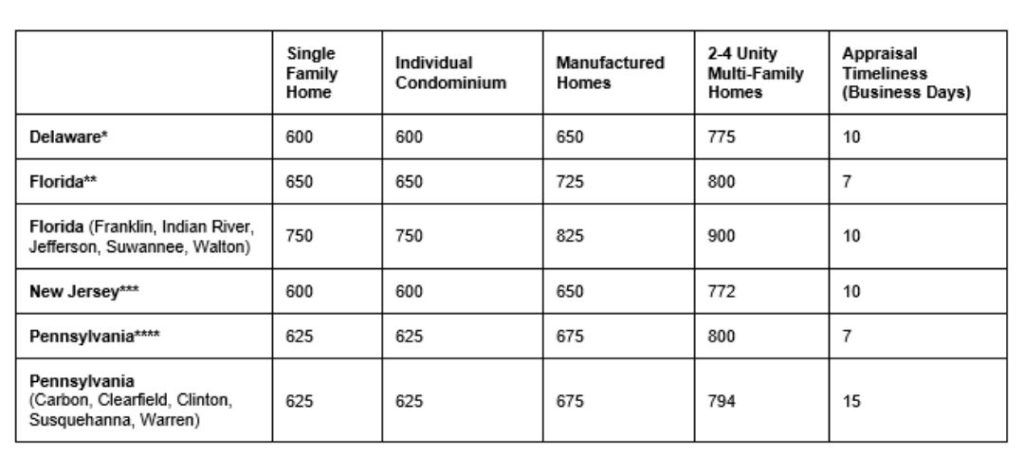 What does this mean?
For VA loans in the 4 states we are licensed, your appraisal will be a little more expensive clocking between $50 and $150 more for the areas we serve. Timeliness could increase from anywhere from zero change to 5 additional business days to complete the appraisal. The previous guidelines which are still in effect until December 1, 2021 are as follows: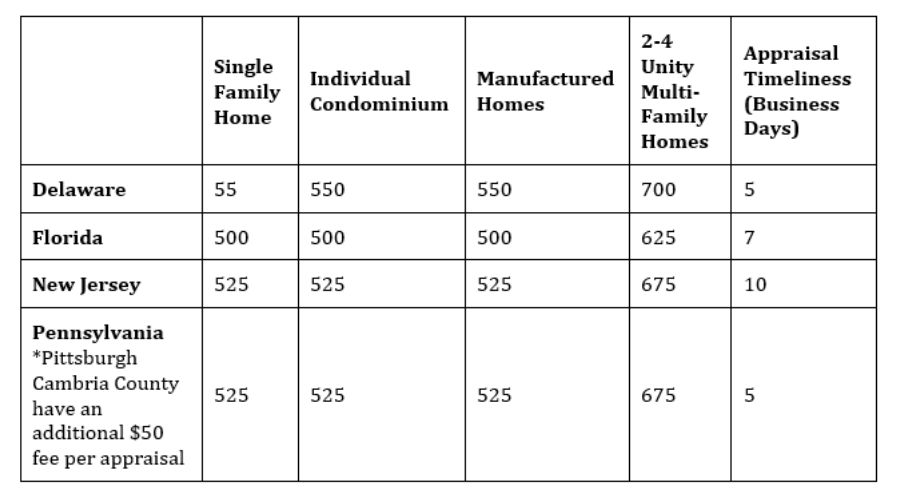 Looking for VA appraisal information outside of these four states? A full list is available at the VA's website.
Want more details on the VA appraisal process? Check out previous blog outlining the steps and unique advantages to a VA appraisal.
Have questions? We're here to answer all your VA mortgage questions. Reach out to us at 484-416-4280 or info@phillymb.com to find out more.
Some counties experience a higher appraisal cost and/or longer appraisal times due to demand or location. Those counties are broken out in a separate line in this chart. The list below identifies all of the counties with the standard pricing and timeliness.
*DE Counties: Kent, New Castle, Sussex
**FL Counties: Alachua, Baker, Bay, Bradford, Brevard, Broward, Calhoun, Charlotte, Citrus, Clay, Collier, Columbia, DeSoto, Dixie, Duval, Escambia, Flagler, Gadsden, Gilchrist, Glades, Gulf, Hamilton, Hardee, Hendry, Hernando, Highlands, Hillsborough, Holmes, Jackson, Jefferson, Lafayette, Lake, Lee, Leon,Levy, Liberty, Madison, Manatee, Marion, Martin, Miami-Dade, Monroe, Nassau, Okaloosa, Okeechobee, Orange, Osceola, Palm Beach, Pasco, Pinellas, Polk, Putnam, Santa Rosa, Sarasota, Seminole, St. Johns, St. Lucie, Sumter, Taylor, Union, Volusia, Wakulla, Washington
***NJ Counties: Atlantic, Bergen, Burlington, Camden, Cape May, Cumberland, Essex, Gloucester, Hudson, Hunterdon, Mercer, Monmouth, Morris, Ocean, Passaic, Salem, Somerset, Sussex, Union, Warren
****PA Counties: Adams, Allegheny, Armstrong, Beaver, Bedford, Berks, Blair, Bradford, Bucks, Butler, Cambria, Cameron, Centre, Chester, Clarion, Columbia, Crawford, Cumberland, Dauphin, Delaware, Elk, Erie, Fayette, Forest, Franklin, Fulton, Greene, Huntingdon, Indiana, Jefferson, Juniata, Lackawanna, Lancaster, Lawrence, Lebanon, Lehigh, Luzerne, Lycoming, McKean, Mercer, Mifflin, Monroe, Montgomery, Montour, Northampton, Northumberland, Perry, Philadelphia, Pike, Potter, Schuylkill, Snyder, Somerset, Sullivan, Tioga, Union, Venango, Washington, Wayne, Westmoreland, Wyoming, York