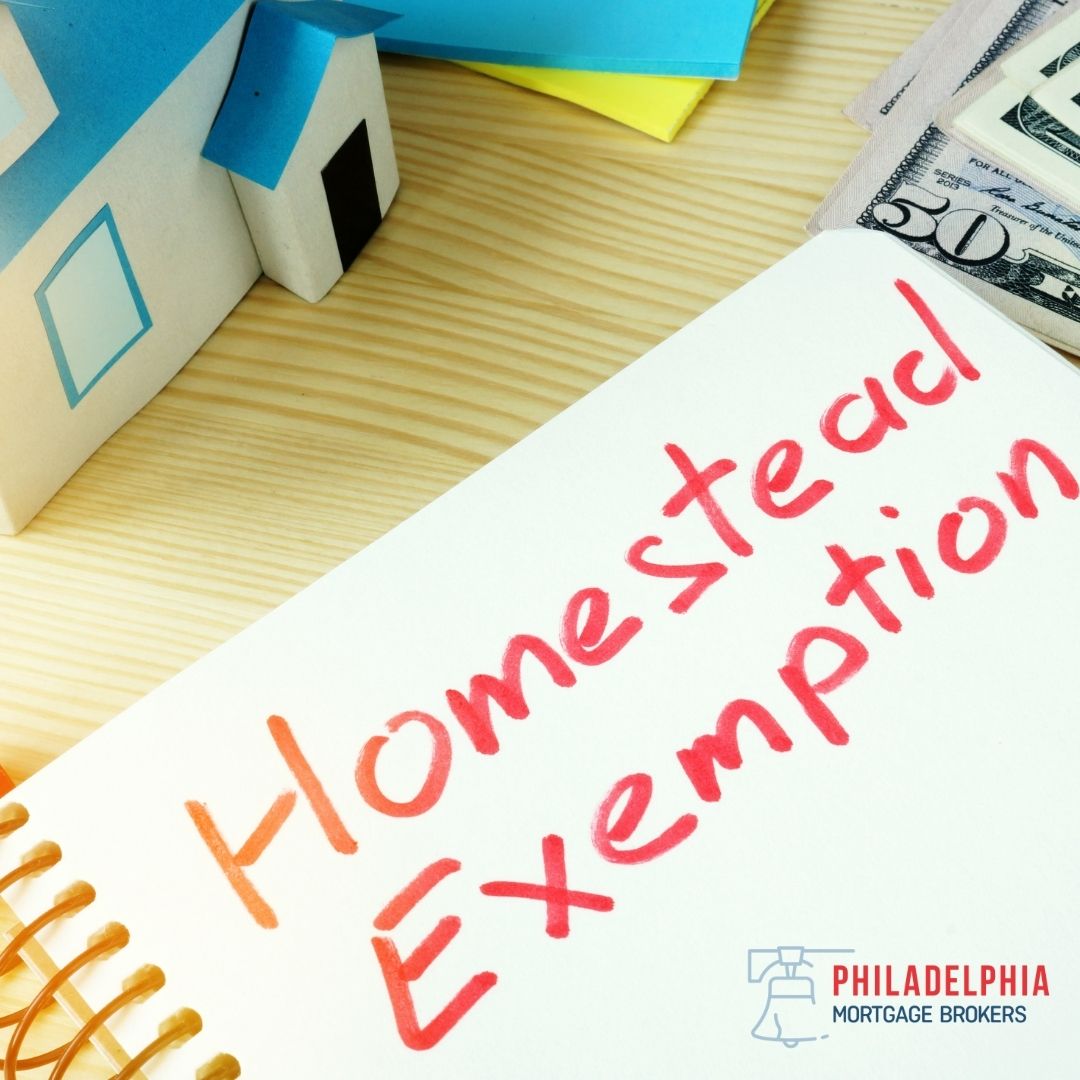 A homestead tax exemption or relief program is a program generally run by state or local municipalities that decreases the amount of property tax owed by a homeowner. While rules and eligibility vary from municipality to municipality, a standard requirement is that the homeowner must use the property as their primary residence (aka homestead).
How Does a Homestead Exemption Work?
Homestead exemptions reduce the total taxable value of a property resulting in a reduction in property taxes owed. This can be done in one of two ways: flat-dollar exemptions or percentage exemptions. A flat-dollar exemption offers a specific amount in reduction. A percentage exemption reduces the taxable property value by a certain percentage.
Here is an example: $45,000 flat-dollar vs. 10% percentage exemption. *Note these numbers are only for illustrative purposes and do not reflect the account amount of any particular exemption.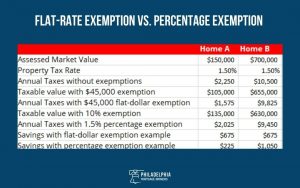 A flat-dollar exemption benefits lower-valued home greater than higher-valued ones as the amount is fixed for all homes. A percentage exemption has a greater benefit for higher-valued properties as the exemption amount increases as the property value increases.
What are examples of types of exemptions?
While some states offer homestead exemptions for everyone, some are limited to certain portions of the population such as the elderly, people with disabilities, active military and veterans. Amounts vary greatly. Homestead tax exemptions aren't always permanent. Availability, guidelines, and duration vary. Be sure to look into what is available in your particular area.
For those in Philadelphia, as of the writing of this article, there is a flat-dollar Philadelphia Homestead Exemption for $45,000 for all Philadelphia residents who own and live in their property. For information on the Philadelphia Homestead Exemption, visit the city's website for more information.