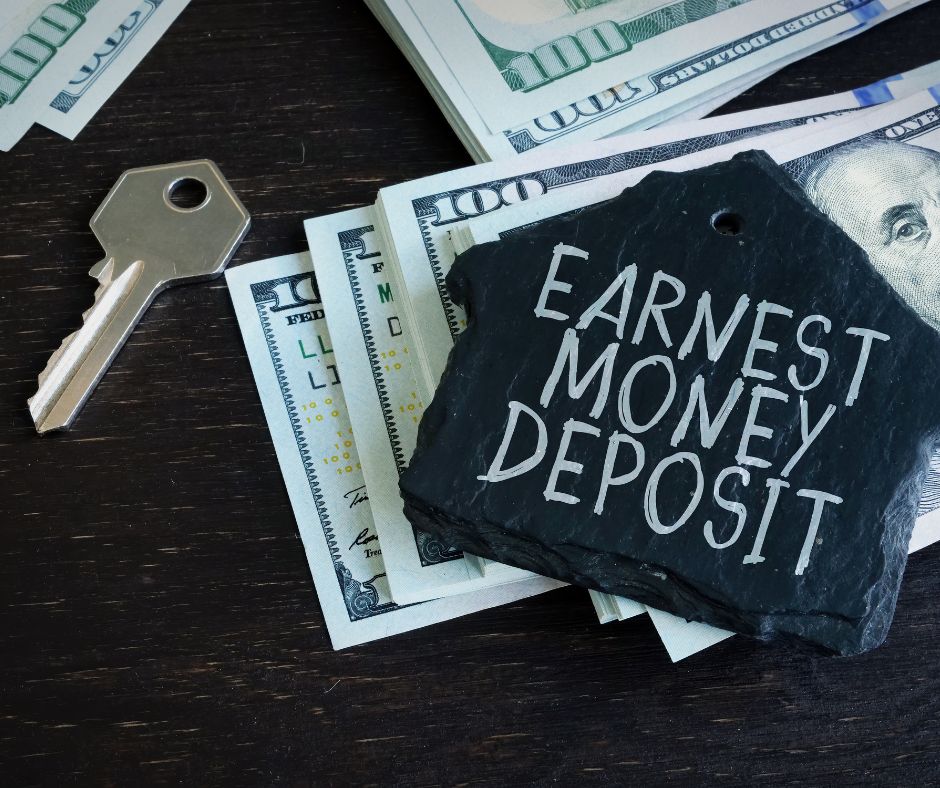 What is an earnest money deposit?
An earnest money, or good faith deposit, is a deposit from the homebuyer to the seller that shows good faith that the buyer will go through with purchasing the home.
Earnest money is a great tool for homebuyers in a competitive market. It helps show that you are serious and capable of purchasing the home. While it is not always a requirement, earnest money deposits have become standard in the American housing market. This money is held until closing when it is used as part of the buyer's down payment or closing costs or simply returned to the buyer.
How much is the earnest money deposit?
Typically 1%-3% is offered for earnest money but if you are looking to stand out from other buyers, offering a larger amount is a great way to show how serious you are. Since this money will be returned to you at closing, it is a more affordable way to win an offer than increasing your purchase price as long as you have the funds up front to do so.
Who keeps the earnest money deposit?
This varies from state to state but typically earnest money is held by either the real estate broker or title company until closing.
When is the earnest money deposit due?
Earnest money is typically due within 3 days of a signed purchase agreement. In some instances, it is provided in 2 installments: upon singing the agreement and after inspection and any contingencies are cleared.
What happens to my earnest money if I don't end up buying the house?
The terms of the contract dictate how earnest money is distributed in the event the contract is terminated. If a buyer simply walks away from the deal due to a change of heart, the earnest money will go to the seller. This underscores the importance of being certain you want to purchase a home before making an earnest money deposit.
Contracts often include contingencies for the buyer to back out of the agreement if unexpected circumstances are discovered such as unfavorable items in an inspection. Be sure to note any expiration dates for contingencies.
If the property appraises under asking price and the buyer and seller cannot come to an agreement on pricing, the buyer may back out of the agreement. VA loans automatically protect a buyer's earnest money if the property is appraised under asking price. For other loan programs, an appraisal contingency is common.
What happens to earnest money at closing?
If you have closing costs or a down payment due at closing, the earnest money deposit will be applied to those costs. That's why some people like to refer to earnest money as a down payment on your down payment. If you do not have any closing costs, the deposit will be refunded to you at closing.