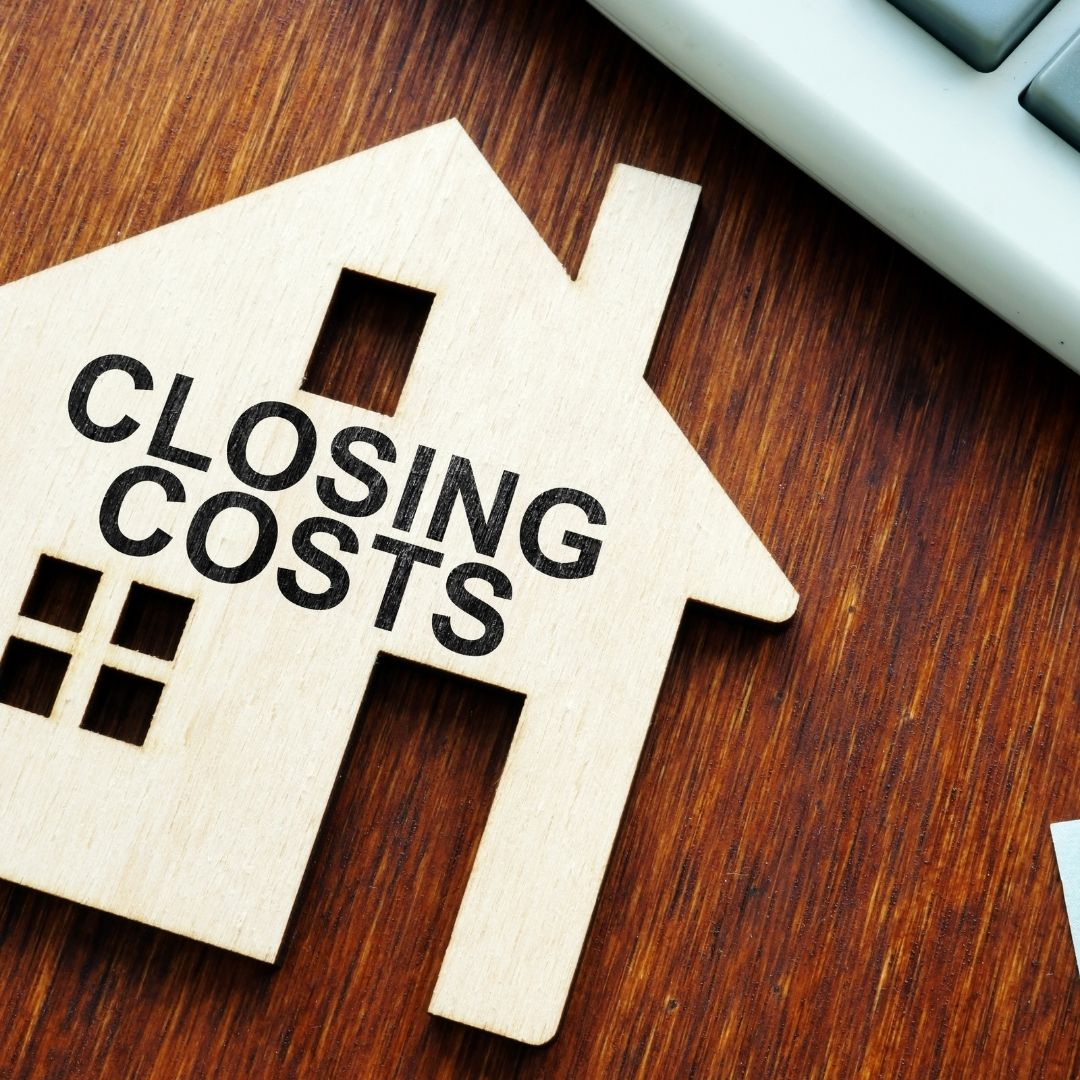 Closing Costs
Closing costs are the fees charged for the various services needed to obtain a mortgage. Both purchase and refinance mortgages come with closing costs. These costs average 2% to 5% of the total loan cost. An estimate of these fees will be included in your Loan Estimate. The final list of closing costs will be outlined in your Closing Disclosure document (CD) that is provided generally a few days prior to closing. An example of the first 2 pages of a typical CD are: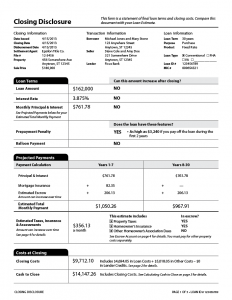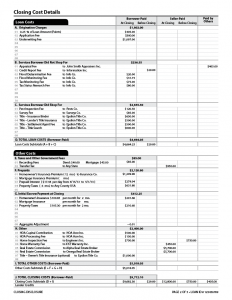 Buyer Paid Costs
Mortgage costs are the buyer's responsibility. Buyers with less than a 20% down payment will have to pay private mortgage insurance (PMI) – and PMI providers generally require an annual premium upfront. Buyers with FHA, USDA, or VA mortgages are required to provide an upfront mortgage insurance premium (UFMIP) of 1.75% down and then a monthly fee for MIP (Mortgage Insurance Premium) which is the government mortgage equivalent of PMI.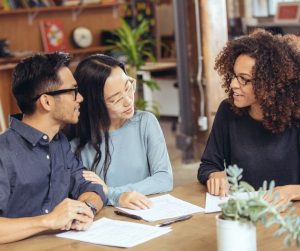 Mortgage Costs
Appraisal fee– for a professional to assess the fair market value of the home. Typically ranges $300-$600. For details on appraisals, please read our appraisal blog post.
Credit Report– used to examine the borrower's history. Analyzes how reliably you pay your bills, amount of debt, income, and liabilities. For more on credit reports, see our credit report blog.
Discount "Points"– an optional one-time fee to lower the interest rate of the loan. The cost of one point is equal to one percent of the loan amount. The actual amount that your interest rate reduces per point varies by lender, type of loan, and the market at the time.
Escrow items- Home Owner's Insurance (HOI) and Property Taxes (prepaid, initial due at closing). Some types of mortgages require escrow and some allow you to waive escrow and pay HOI and property taxes on your own. For more information on escrow, see our escrow blog.
Inspection Fees– Depending on the type of loan and your local laws, you might be required to have a home inspection. A pest/termite inspection might also be required. Inspections are professional reviews of a property that note any areas of concern. Though you may not be required to get a home inspection, it is a useful tool to evaluate the health of the home and plan for potential upgrades/repairs in the future.
MIP– Monthly Insurance Premium for FHA, USDA, and VA mortgages
Origination fee– % of loan amount (points). The fee lenders and brokers may charge for the work of creating the loan. This work generally includes taking the application, underwriting, funding, and administration.
UFMIP– Up Front Mortgage Insurance Premium for FHA, USDA, and VA mortgages, one-time fee
Underwriting fee– charged by the lender to cover the cost of researching the feasibility of your loan.
Wire transfer fee– occasionally charged when funds need to be wired to process the mortgage.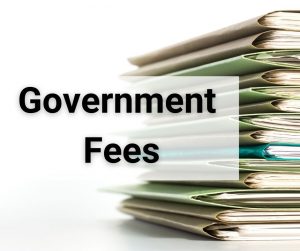 Recording Fees– charged by your local recording office (generally city or county) for the recording of public land records.
Tax certificate– local city or county document that outlines property value as assessed by local authorities, current year's taxes, and any delinquent taxes for the property.
Transfer Tax– tax collected when a property changes ownership or a new mortgage begins. Amounts vary by state and local guidelines. This fee is often split between buyer and seller but there is no formal requirement for sharing the cost.
Title Fees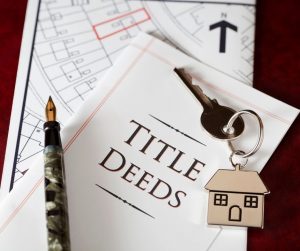 Lender's title insurance- projects the lender from financial loss due to defects in a property's title. Possible defects include incorrect signatures, flawed records, lawsuits and liens, and ownership by another party.
Recording services– charged by the title company for coordinating the recording with local municipalities.
Title insurance for homeowner (optional)- unlike lender's title insurance which is required, homeowner's title insurance is optional and protects the homeowner and their heirs from financial loss due to title flaws as long as they own the property. This is often paid by the seller on behalf of the buyer.
Closing protection letter- this is part of title where the title company provides the lender with a letter confirming the title is clear.
Courier/messenger fees- the cost of sending documents back and forth between borrower, title, lender, broker, etc. Overnighting signed closing documents via FedEx, for example.
Deed preparation- the fee for an attorney to prepare the deed that records the transfer of ownership from seller to buyer.
E-doc fee- covers the cost associated with electronically signing and sharing documents. Platforms such as DocuSign charge a recurring fee for the service. Title companies may charge a fee to help cover this cost.
Notary fees- covers the fee for a notary public to witness and verify the signing at closing.
Release tracking fee- charged for the work related to searching for liens on a property and confirming all obligations have been satisfied providing a "clean" title.
Short form fee–
Settlement fee– paid to the title agent for overseeing the execution of closing documents.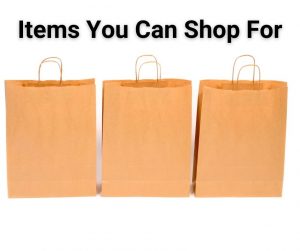 There are some required mortgage items for which you can shop rather than using an assigned provider. These items will be outlined in section C on page 2 of your Loan Estimate. Which items fit in this category vary greatly depending on a variety of factors such as your loan amount, loan type, and choice of lender.
Seller Paid Costs
Real estate commission– typically 3% of purchase price to each agent totaling 6%
Seller's Concession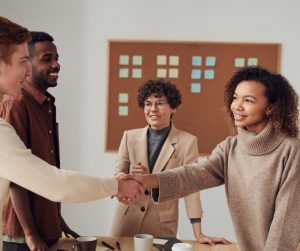 A seller's concession is when the seller agrees to pay some of the buyer's closing costs. This is most common when the buyer requests repairs which the seller does not want to complete. The concession reduces the amount the amount of money the buyer needs to bring to the closing table. This provides financial flexibility for the buyer to accomplish the repairs on their own. Reducing the purchase price helps the buyer with lower monthly costs of the mortgage over time but it does not immediately free up cash to accomplish repairs. There are some limits to seller's concessions and these vary based on a variety of factors such as type of loan and locality-specific laws.
There is a lot that goes into a mortgage which means that there are a lot of phrases and fees. Our goal is to make sure every borrower understands their options and obligations when purchasing a home. We are here to answer any questions you have.